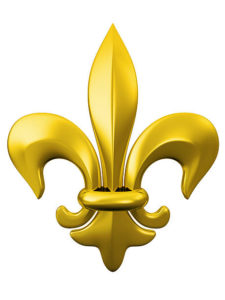 During the American Revolution, even prior to France's formal entry into the war, hundreds of French soldiers of fortune offered their services to the United States. One such individual was a dashing young nobleman, Charles-Francois Sevelinges, who claimed the title Marquis de Bretigny. In the spring of 1777 he began writing petitions to Benjamin Franklin, offering his services along with that of ten of his closest comrades. A captain in the French Army who served in the Guards regiment of the brother of King Louis XVI, Bretigny was born in Soissons in 1758.
His offer of service was accepted, but the vessel in which he embarked for America was captured in the West Indies. Imprisoned for a short time in St. Augustine, Bretigny eventually obtained his freedom, and began offering his services to the Continental army, writing several letters to George Washington and the Continental Congress. He evidently had befriended John Laurens, son of South Carolina political elite Henry Laurens, as Bretigny's proposal to raise a French regiment was written in Laurens's hand.
Discouraged in his efforts to raise a French regiment for Continental service, de Bretigny was much more successful in convincing the government of South Carolina to let him do so. In September 1779, de Bretigny's letters to the Comte de Estaing convinced the commander of French forces in America that Savannah was ripe for the taking. In response, de Estaing, united with an American force led by Maj. Gen. Benjamin Lincoln, launched a poorly-managed and unsuccessful assault on the city in October.
After the fiasco at Savannah, de Bretigny took command of an ad hoc regiment of South Carolina militia composed of French and American sailors and citizens of Charleston. He led his regiment in the siege of Charleston, but somehow managed to escape captivity when the city fell in May 1780. Having had little luck in Georgia and South Carolina, de Bretginy turned to their northern neighbor, where he obtained a commission in the North Carolina militia.
De Bretigny briefly commanded North Carolina militia cavalry, and led a company in the Battle of Guilford Courthouse. Afterwards he was appointed North Carolina's intermediary between the state and the French government. De Bretigny operated out of the island of Martinique, and helped organize financial transactions between the two governments as well as shipments of military material and goods.
At the war's conclusion De Bretigny retired from public service in New Bern. He apparently lost his entire fortune during the French Revolution, and died in poverty in Philadelphia on June 27, 1793.
Credit: North Carolina Highway Historical Marker Program, part of the N.C. Department of Natural and Cultural Resources.