First Provincial Congress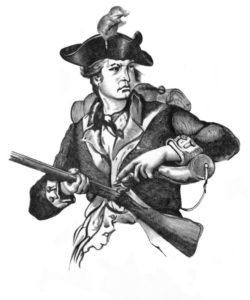 In Wilmington, on July 21, 1774, William Hooper convened a meeting of colonists from the Cape Fear region who felt that it was "highly expedient" that a Provincial Congress be held separate from North Carolina's royal government. Invitations to send delegates were dispatched and, in response, thirty counties and four towns held elections without delay. Although the congress was initially planned to convene at the Johnston County Courthouse on August 25, the provincial leaders moved the meeting place to New Bern. Thus, the rebellious First Provincial Congress was held virtually at the feet of the royal Governor, Josiah Martin. No attempt was made to stop the assembly.
On August 25, 1774, seventy-one delegates were present at roll call for the first provincial congress held in any of the colonies. John Harvey of Perquimans County, who had been serving as Speaker of the Lower House, was unanimously elected moderator for the landmark session. The congress, which lasted only three days, rallied support for the people of Massachusetts and endorsed the proposal that the colonies hold a Continental Congress. To that end, the Provincial Congress selected William Hooper, Joseph Hewes, and Richard Caswell as delegates to such a convention.
Aside from the revolutionary topics, the delegates to the First Provincial Congress also discussed basic rights and responsibilities of government. They were eager to exercise control over North Carolina's affairs. The concluding pledge to support the actions of the forthcoming Continental Congress was testament to their goal of self-government and to their preparedness to achieve that goal.
Credit: North Carolina Highway Historical Marker Program, part of the N.C. Department of Natural and Cultural Resources.