Greater Downtown New Bern . . .
it's where shopping, dining, history and the arts come together.
Situated at the confluence of two rivers, Greater Downtown New Bern is the center for vibrant lifestyle experiences in Eastern North Carolina. Pedestrian-friendly, it's easy to walk to our restaurants, pubs, breweries, coffee shops, shopping, galleries,
music, theater, and
waterfront parks
. And if you'd like a break from walking you can always get around by bicycle. Greater downtown is the historic center of eastern North Carolina. It
is the birthplace of Pepsi, home to Tryon Palace the colonial palace of North Carolina, and is a center of African American history in eastern North Carolina.
Come experience North Carolina's second oldest town!
It's where everything has been coming together . . . for more than three hundred years.
Five Points IS the gateway to greater downtown!
The gateway to greater downtown, Five Points is becoming known as an arts district with its sculptures, murals, music, cool coffee shops, soul food, breweries, and wine bar. Just 4 blocks from downtown, it's easy to walk between Five Points and downtown!
Five points revitalization began with the Choice Neighborhoods Initiative, a HUD planning grant awarded to the City of New Bern in 2013. Neighborhood residents, city leaders and other stakeholders collaborated on a vision for Five Points that led to New Bern's Main Street footprint being expanded into Five Points in 2014. Since 2016 Five Points has experienced commercial investment from entrepreneurs, small business owners, the City of New Bern, Craven Community College and Tryon Palace. It's time to thrive in the Five! Check it out!
Established in 1710, New Bern was settled by immigrants from Bern, Switzerland and is considered to be Bern's daughter city. A historically rich city, New Bern has experienced transformation throughout the centuries, from a colonial capital, to North Carolina's first state capital, to a Union occupied southern city providing safe haven to enslaved people during the Civil War, to a city with robust industry in the 1890s and early 1900s. The 20th century saw segregation, a devastating fire that exacerbated an already existing racial divide, and the gradual decline of both downtown and Five Points.
Downtown was a thriving shopping district until the 1970s when businesses began relocating to a suburban mall. In 1979, Belk department store joined JC Penney and several higher end clothiers in the exodus, leaving downtown without a retail anchor and adding to downtown's overall decline. Downtown became a mix of service industry, machine shops, banks, vacant lots/buildings, and revolving door retailers. The waterfront was a combination of vacant lots and industry.
In 1980 New Bern was selected as one of the original 30 Main Street cities and has remained in the program uninterrupted since its inception. Main Street's 4-pillar approach to revitalization became the blueprint for transforming Downtown New Bern from a downtown in decline in 1980 to an economically vital downtown in 2023.
In 2014, New Bern's Main Street footprint expanded into Five Points, an economically and ethnically diverse neighborhood that was underserved for decades. Now known as greater downtown, New Bern's Main Street has 4 galleries, 2 theaters, 5 music venues, public art, and an events schedule that spans the year. There are 18 restaurants, 11 pubs/breweries, 4 coffee shops, 2 ice-cream parlors, a Convention Center that accommodates small to mid-sized conventions, and 2 3-star hotels with 2 4-star hotels under development.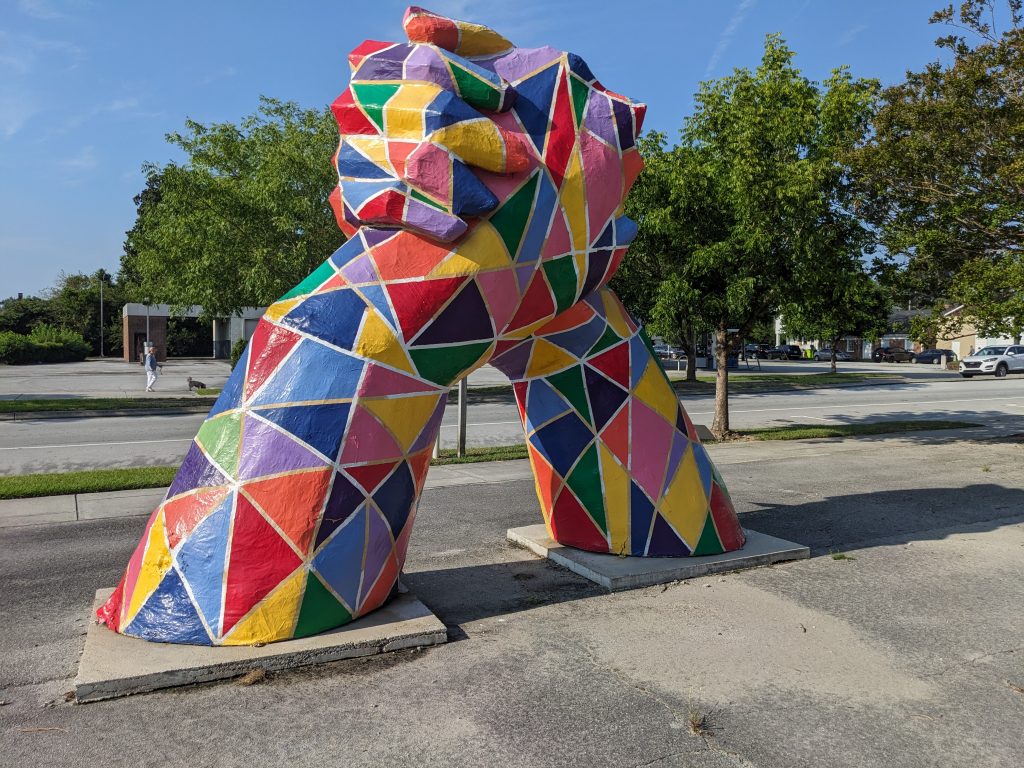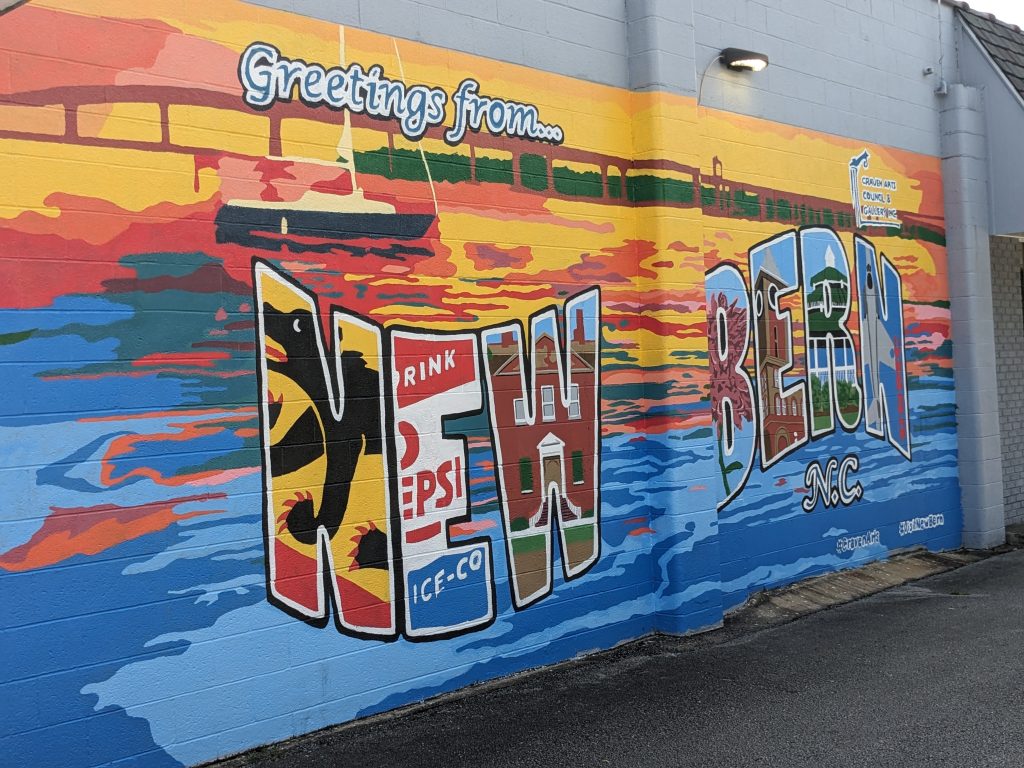 A Message from the Mayor of Bern, Switzerland
Bern, Switzerland is the mother city of New Bern, NC. The two cities have a very close relationship based on our shared history which is evident through Mayor von Graffenreid's message. For more information on Bern, Switzerland click here.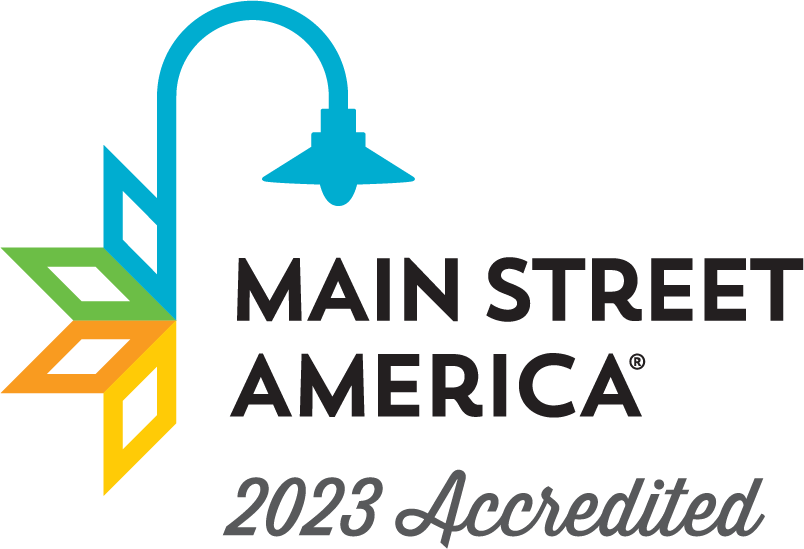 As a Main Street America™ Accredited program, SwissBear, Inc., is a recognized leading program among the national network of more than 1,200 neighborhoods and communities that share both a commitment to creating high-quality places and to building stronger communities through preservation-based economic development. All Main Street America™ Accredited programs meet a set of National Accreditation Standards of Performance as outlined by Main Street America.

New Bern is a North Carolina Main Street community, designated by the N.C. Department of Commerce Main Street & Rural Planning Center.  Swiss Bear, Inc. is charged with administering the program at the local level and building public-private partnerships to spur economic development that achieves measurable results such as investment, business growth, and job creation.
Get the latest from

Downtown
Swiss Bear facilitates the development of the greater downtown area through leadership and planning that empowers community stakeholders to promote and enhance New Bern's unique cultural and natural resources.